Logistic for open adult ETBs
Here you will find the up to date information of the Space of Possibilities.
For other locations and times see our worldwide ETB calendar.
Or tell us if you want to organize an ETB for the people around you.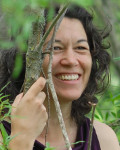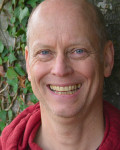 ETBs 2020/21 in Switzerland
with Katharina Kaifler and Georg Pollitt

Each from Fri 9am to Sun 5pm:
February, 5th to 7th 2021
June, 4th to 6th 2021
October, 29th to 31st 2021
in Arbon, Lake of Constance (Zentrum beim Kreisel)
For this training, we have a wonderful seminar room and hot lunch and dinner meals (152 CHF p.p.). Sleeping places and breakfast is self organized. Or you bring sleeping bag and pad with you for using the nearby winterproof yurt of our friends (donation). They offer also an awesome breakfast buffet for everybody who wants (10 CHF p.p. and day, possible from Friday).
Right now, the Trainer Guild is doing an experiment with a slding scale for the tuition of ETBs and P-Labs (incl. tax, not room & board): You are choosing in own responsibility what you are able to and want to pay between 650 and 950 € (785 to 1.150 CHF, exchange rate adjustment reserved). Companies pay 950 € / 1.150 CHF.
In difference to Labs, repeating the ETB means a reduced fee of 400€ / 480 CHF for the 2nd, 200€ / 240 CHF for the 3rd, 100€ / 120 CHF for the 4th, and no tuition from the 5th ETB.
Our general invitation: If you have a committed Yes to this training, and you need possibilities to make it happen, just ask us.
Training times 9am - 10pm, last day as noted.
Invited are adult women and men of every age, no special knowledge or other preconditions needed. Insurance is up to the participants. Our trainings provide no therapy but an offer for people who want to expand there possibilities using their own adult responsibility. Please read the Hints to trainings and coachings in the Space of Possibilities which are part of the contract in case of participating in our trainings and coachings.
Further information and registration: Contact.