Intimacy Research Lab
For Possibility Managers with at least one, better two or more Possibility Labs
With Anne Schmid, Cornelius Butz, and Georg Pollitt
Forget everything you think you know about Possibility Labs. Yes, we will use the possibilities of the tools and the clarity of the distinctions coming from Possibility Management. Yet we will go further: Centered, grounded, conscious about each person's own energy, and with the four feelings as navigation help, we'll enter entirely new terrain, facing the most dangerous questions.
How can we expand the deep emotional and energetic intimacies coming up in training spaces to include experiments with the physical body and its sensuality while maintaining respect, dignity, and joyful lightness yet avoiding Box restrictions and Gremlin purposes? How does relationship work if inherited conceptions, routine, and feigned security are no longer valid? How does the dance go between feminine and masculine archetypal forces without low drama? What does it mean to be a human being with specific sexual characteristics? How can we integrate the experiences from the training space into our daily lives?
Intimacy is the state of deep familiarity, brought to life in each of the four bodies. What questions are alive in you related to this?
In other contexts, partly similar questions are asked. For example, the New Culture Tribe in America has experimented for more than 20 years with different kinds of relationship and open, respectful sensuality and sexuality. Cornelius and Georg were invited as guest trainers to several events of that tribe, and brought home many experiences from that. On the one hand, these are valuable inspirations to expand the context of Possibility Management; on the other hand it became very clear how important and helpful this PM context of radical responsibility is to make such experiments authentic and safe. Cornelius, Georg, and Anne all have a deep longing to research and live our sensual Beings in a way that is unfettered while highly conscious. For that, we create this new kind of laboratory.
Do you want to be there from the beginning? Are you longing for more competence and fewer blocks in expressing your natural Being including sensuality and joy of life? Would you like to practice how to be really you in your relationships and at the same time more and more in deep connection? Our safe space invites you to communicate your longings, needs, and fears with radical honesty. This will allow each of us to commit to each other, and support each of us in the Lab to practice creating our specific wishes. Who could prohibit that you are living the full potential of your native, wild, and alive Being, taking full responsibility for the results? Who could prevent you from growth, transformation, and self-fulfillment? And who could block your courageous step to register for the first ever Intimacy Research Lab?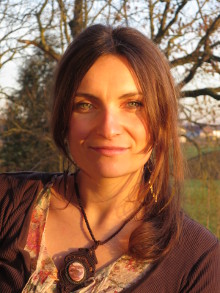 Anne: The dance, the playful interaction between male and female energy; the fine, suspense-packed, tingly magnetic field between these poles, that's what gets me drunk and drives me to create spaces like this Intimacy Research Lab. Pure joy spreads out in my heart when I observe human beings creating their own unique experiences to free themselves from the tight chains of the dominating culture. Since 2012 I have been holding spaces for ETBs and Labs as a Possibility Management trainer and creating original seminars, not only bringing in the tools from the PM context but also my own personal experiences as mother of two children, holistic color consultant, and self-employed custom tailor. I love to explore life through all its facets and with all my senses. My own way is not at all an ideal; I'm just one among many on this wonderful journey of life, loving, and growing.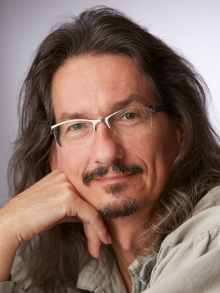 Cornelius: For me, it is all about learning not to stand in the way of life. I want to get a sense where life wants me to be... Where the wave is... Where my existence can channel inspiration, excitement, intimacy - the most delicious nourishment in the universe...
Here on Earth, we have the possibility to create physical expressions for love, which is what we really are. For me it seems that the most important thing is to appreciate this privilege without restrictions and from my full heart. I am passionate about fulfilling my urge for Intimacy with Life.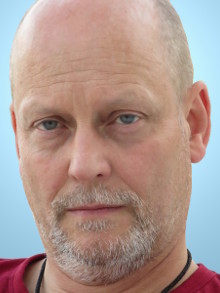 Georg: My greatest desire is that the walls between us humans disappear more and more through conscious, clear, loving communication on all levels and with all bodies. Because I am on the way of developing myself to completely accept my physical body, I support others with comprehension and connection. When dancing or attentively caressing as well as in training spaces where the Being is more important than appearance or other Box properties, self-acceptance comes playfully and with inspiration. I am looking forward to encountering your Being.
The first Intimacy Research Lab happened from 21st to 24th of April, 2017. New offers will be announced here. If you are interested in general, please use contact.