Possibility Lab for Men in the Mountains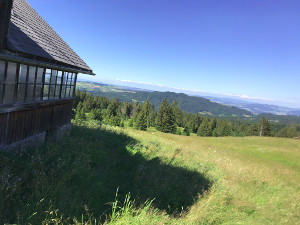 For this adventure, we'll use the beautiful, cheap, and simple hut named "Äugsterhüttli" in the Swiss mountains (Berner Oberland) to create a Men's Lab with all the additional possibilities coming through this natural environment. Instead of sleeping in the hut, you could for example sleep outdoor and enjoy the sunset. There is no electric current, we cook with fire, using the fresh water from the spring for washing and drinking, and experience consciously comradeship and connection while at the same time opening spaces for initiatory processes which will allow you to go next steps towards being an authentic and powerful man.
If you are interested in these possibilities, contact us.