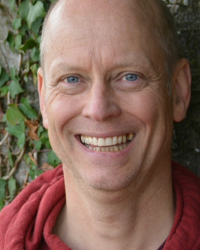 About me
"As a trainer and coach of passion I am committed to your unique combination of dreams, ideas and skills. That is what people around you and the whole world needs from you. To accompany you and witness the unfolding and transformation is my greatest joy."
In the creative area with music and theater, in the business world with software development and project management, in the social field through youth work, living and working in a community and as father of two sons, plus finally in the context of Possibility Management, Georg got to know many useful tools for new ways of being together and living your destiny effectively which he offers in this Space of Possibilities.
About the Background of this Gameworld
Space of Possibilities is a gameworld for unfolding, transformation, and initiation in the context of Possibility Management - HARBIGARR!
HARBIGARR

Through this power word from the pirate world we connect with the archetype of the aware, conscious and responsible pirate, who follows only one rule: "What a man can and what a man can't do" (Jack Sparrow in "Pirates of the Caribbean 1" - this equally applies for the piratess). This opens a space for exciting questions: Who chooses which rules you follow and which you don't? Have you deferred your power of choice to some external authority? The only thing that limits what you can create or cause is your wild and raw ability to create and cause - where did you put those? Who would you be and what could you achieve if you brought them back into action, like nonlinear transformation tools to play with? What are you living for anyway?