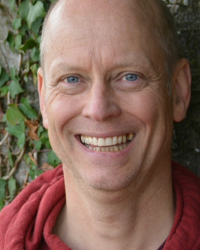 About me
"As a trainer and coach of passion I am committed to your unique combination of dreams, ideas and skills. That is what people around you and the whole world needs from you. To accompany you and witness the unfolding and transformation is my greatest joy."
In the creative area with music and theater, in the business world with software development and project management, in the social field through youth work, living and working in a community and as father of two sons, plus finally in the context of Possibility Management, Georg got to know many useful tools for new ways of being together and living your destiny effectively which he offers in this Space of Possibilities.
About the Background of this Gameworld
Space of Possibilities is a gameworld for unfolding, transformation, and initiation in the context of Possibility Management - HARBIGARR!
Possibilities
"That is not possible", "I can't", "I can't see any possibilities", "how can this possibly work out?", "then you can only" … with these kind of phrases we like to confirm the reality of our prison walls. But how real is this invented reality really (see the books by Paul Watzlawick on [~/netzwerk>network page])? Mutual support in a safe space opens our eyes for the multitude of possibilities, with the result that we get a choice in our life again.