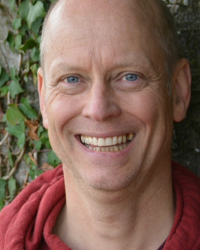 About me
"As a trainer and coach of passion I am committed to your unique combination of dreams, ideas and skills. That is what people around you and the whole world needs from you. To accompany you and witness the unfolding and transformation is my greatest joy."
In the creative area with music and theater, in the business world with software development and project management, in the social field through youth work, living and working in a community and as father of two sons, plus finally in the context of Possibility Management, Georg got to know many useful tools for new ways of being together and living your destiny effectively which he offers in this Space of Possibilities.
About the Background of this Gameworld
Space of Possibilities is a gameworld for unfolding, transformation, and initiation in the context of Possibility Management - HARBIGARR!
Context
The possibilities in a gameworld are defined by its context. It becomes apparent that the context is often not clear resulting in ineffective processes inside and unsatisfying charisma outside. The core of our context is radical responsibility. On this foundation effective, creative collaboration, that generates more energy than is consumes, is possible.