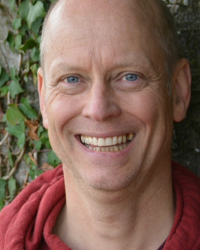 About me
"As a trainer and coach of passion I am committed to your unique combination of dreams, ideas and skills. That is what people around you and the whole world needs from you. To accompany you and witness the unfolding and transformation is my greatest joy."
In the creative area with music and theater, in the business world with software development and project management, in the social field through youth work, living and working in a community and as father of two sons, plus finally in the context of Possibility Management, Georg got to know many useful tools for new ways of being together and living your destiny effectively which he offers in this Space of Possibilities.
About the Background of this Gameworld
Space of Possibilities is a gameworld for unfolding, transformation, and initiation in the context of Possibility Management - HARBIGARR!
Gameworld
Who decides about the rules according to which you play your life? Who defines how you perceive the world surrounding you and what you make of it? The universe permanently gives us feedback and shows that irresponsibility is an illusion (just as one example: If we don't take responsibility for how we treat the life on earth and change our actions, humanity won't survive). If you take radical responsibility, you reclaim your power and creativity and hence the possibility to consciously create your gameworld and to play along in other gameworlds, where winning happens. Here is one gameworld open for you to practice radical responsibility and offering you the necessary initiatory processes.